Hello, I'm Matt, owner of Dragos Design Creative Ltd...
We build beautiful and blazing fast
websites.
Submitted July 2023
I hope that anyone looking for a well designed, functional and striking website will work with Matt Dragos. He is patient, professional and very, very creative. I designed my website in my head. He took my ideas, colors and graphics and then created one of the most original websites I have ever seen. I knew exactly what I wanted, but wasn't able to create it myself. He made my website dream a reality.
It took a team to create this website. He worked seamlessly with the project manger and graphic designer. He is truly a team oriented professional.
My topic (brain health) is intense. I wanted a page that was colorful, slightly whimsical and at the same time respectful of the topic. Matt delivered SO much more than expected. I hope you will visit his work at JulieFast.com to see phase one of our website project. This website is a work in progress. His design allows me to add new sections with ease. I can't recommend Matt highly enough. He is kind and creative.
Julie Fast
International Bestselling Brain Health Author, Researcher, Health Care Trainer & Coach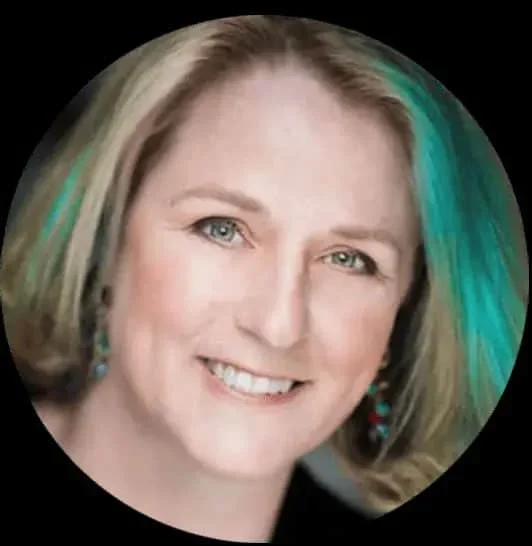 Submitted September 2023
Matt, Owner of Dragos Design Creative Ltd, delivers and then some! I invite you to check out the new homepage he designed for nbweddingguide.com. You will find the gorgeous, blazing fast and full responsive web design he promises! Thank you, Matt! I rest easy knowing you are at the helm!
Swanee Browning
Owner of New Braunfels Wedding Guide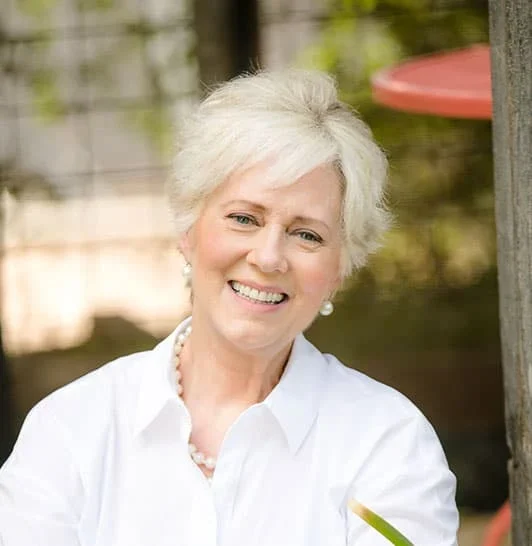 Submitted January 2022
HIGHLY RECOMMEND MATT! We have worked with Matt on various websites for our clients and after working with other designers and were never satisfied with end product, Matt was the exception to those experiences. He makes the process from beginning to end very easy AND has always over delivered (extras) that have made our clients VERY happy. His design is creative and innovative. He delivers on time as scheduled and is responsive every time. Greatly appreciate his work and highly recommend to anybody in need of website design that will captivate your markets. Thank you Matt!
Albert Tapia
Owner of Trends Marketing Consulting
Submitted February 2021
Matt is the best web designer that I have worked with in 21 years of having a website. His designs are always gorgeous, creative, and he gets his work done in a timely manner. I recently had an issue with my site (caused by another party), and he not only discovered it on his own, he took the initiative to fix it right away. As long as he is around, Matt is the only one I'll trust with my website design!
Robin Colucci
CEO at R Colucci, LLC | Official Member of Forbes Business Council | Mentor at The Mentor Project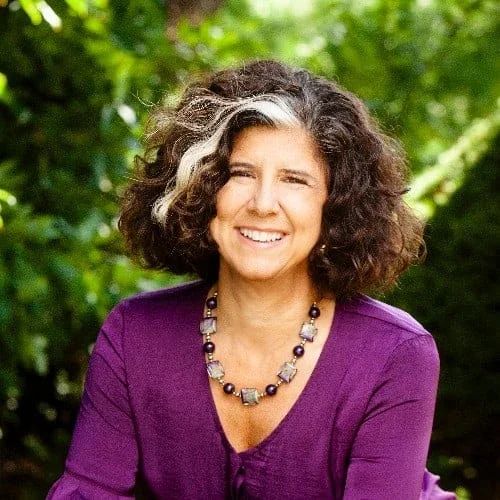 Submitted August 2021
Matt is creative, efficient and so easy to work with. Our site is beautiful and exactly what we wanted. I was struggling to conceptualize what I needed our website to look like. We were only able to provide a loose concept and theme function and he nailed it. He did his research, asked the right questions and we couldn't be more happy with the finished product! Absolutely recommend!
Joanne Park
Event Operations, Change Conference
Submitted January 2021
I have worked with Matt on two different websites projects and he is excellent!! He built both from the ground up and created an online application form on one of the sites. This alone is 10x better than our old process and will save us so much time in the future. Matt is very thorough and patient. He walks through the process with you to understand your needs. He welcomes constructive criticism and always puts the customers' needs first! He is also very accessible and has always met the agreed upon timelines. I wholeheartedly recommend Matt for any website project you many have!
Delly Behen
Executive Director of The Nellie Martin Carman Scholarship Fund
Submitted February 2022
I've worked with Matt on a number of projects now and the experience has nothing short of world class every single time. The design work is always far beyond my expectations and Matt is diligent in ensuring that everything is working perfectly and on time. I will never go to anyone else for my graphics / web design work ever again.
Brandon Hale
Fitness Coach & Business Owner

Submitted July 2021
It was great working with Matt. He was patient, worked with me every step of the way while redesigning my old website, giving me fresh ideas while being creative. It looks crisp, loads so much faster and I feel I can now reach more people with our new website now. He is also hosting our site after being able to transfer everything from our previous domain, which is awesome. Thanks Matt.
Kibu Kirubanand
Owner of Cambridge Physio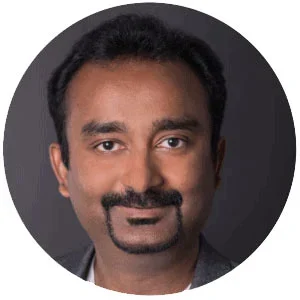 Submitted June 2021
I was referred to Matt Dragos by a book publisher to create my website and assist me with other internet-related matters. Because software writers tend to write to lay people and each other using obscure "software trade" language, I needed someone creative and who used clear American prose. After dumping several "web people," I signed on with Matt. He is very capable, professional, and creative. I am 100% satisfied with his work.
Warren Moise
Award Winning Lawyer, Musician, and Author
Submitted February 2021
My experience with Dragos Design has been second to none! I can't say enough about the quality of work, the professional service and the scope of work that can be done! I came to Matt with a rough ideas for several different design and website applications. He has an incredible ability to take ideas and not only understand what I wanted, but improve on them in ways I never would have thought of. His modern eye for design is impeccable and he will shine a light on your business that will take it to the next level. If you have any design needs, look no further than Dragos design. You will NOT be disappointed!
Tim Goodwin
Realtor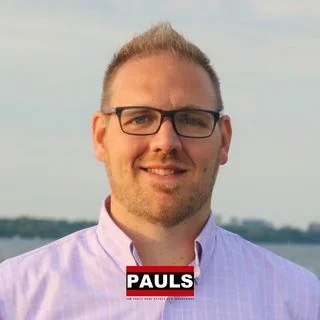 Submitted January 2021
My experience working with Matt was seamless, FAST, and pain-free! He was able to fix all of the issues I couldn't figure out when it came to Web Design. After working with him, I would NEVER tackle web design alone! From the website design to even assistance with my email marketing system, Matt was there every step of the way and I couldn't be more grateful!
Asia Small
CEO of Purpose of Prep LLC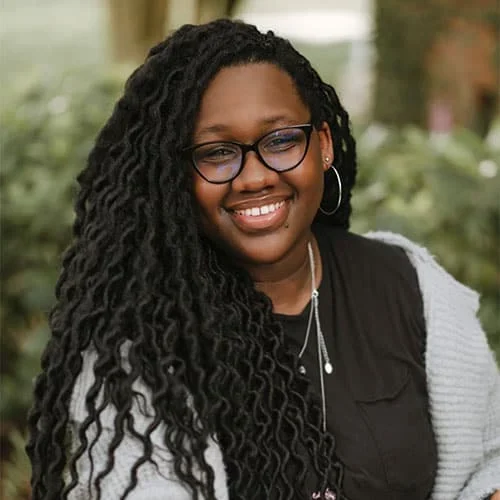 Submitted January 2021
Matt has been a game changer for our business. His ability to design and understand our vision is amazing! We've have worked with other companies, and today we believe the service Matt provides is next to none. Our experience with Matt has made our journey in business more enjoyable, fun and to see our vision becoming a reality.
Mark & Rachel Andersen
Owners of E.S.T. Gym Australia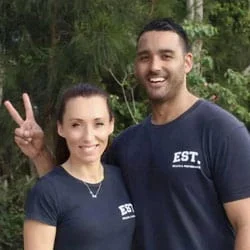 Submitted March 2021
Matt is just a delight to work with. He was patient as I figured out what I wanted for a website, is quick and efficient and delivered exactly what I wanted (especially since I didn't even know what I wanted at the beginning). Not only has it provided me with an opportunity to showcase my business but he also provided me with the tools to edit my website myself and continue to customize it with a ton of detail and features. He's a website super hero and can basically do anything with wordpress!! 10/10 recommend!
Jaime Glassman
Owner of The Movement Maven